Magic of Lake Titicaca: Lake Titicaca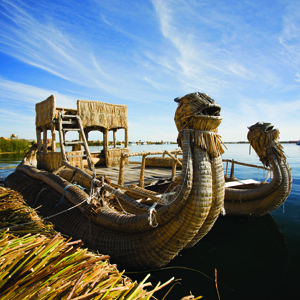 Magic of Lake Titicaca
Called the Sacred Lake of the Inca, Lake Titicaca is one of the highest navigable lakes in the world. All throughout the area, local traditionas of the Andean people are infused into every aspect of life, from cultural museums to Indian markets. Located on the scenic shore of Lake Titicaca, this hotel is designed to introduce guests to the cultures of the Andes.
Includes:
Roundtrip Ground Transfers
2 Nights Inca Utama Hotel and Spa
...
About Avanti Destinations

The passion to serve and inspire savvy travelers with innovative and personalized vacations has been the driving force for 31 years at Avanti Destinations. We have the passion for independent travel and want to share it with you! We provide you with authentic travel experiences backed by our expert knowledge. You go where you want. When you want. With the flexibility to savor special moments along the way. Your vacation is uniquely yours. That's Avanti!
Our record of success at Avanti
...